Choosing The Best Hearing Clinics In Toronto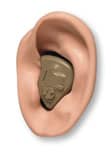 If you're suffering a hearing loss or simply want good advice on how to prevent it, you're very lucky because there are a number of good hearing clinics in Toronto.
Too often we take our hearing for granted, but the statistics show that we all should use more precautions to prevent hearing loss. Nearly 20% of adults report that they experience some level of hearing loss. After age 65, the number increases to 33%. And the numbers in big cities like Toronto can be even higher due to traffic and industrial noise.
So it's a good idea to research good hearing clinics even if you don't feel you need one right away. Everyone can help to maintain their good hearing by being more aware of the situations that can cause hearing loss and steps you can take to prevent it.
Loud Noise – While this may seem obvious, we don't always realize we're experiencing noise levels that can damage our hearing. From using a gas-powered lawn mower, to listening to loud music, the more aware you are of loud situations and the more protection you use, the less your hearing will be affected.
Know the Symptoms – If you can't always know you are in a situation that could damage your hearing, it's important to be able to identify the symptoms, which include hearing a buzz after exposure to loud sounds, or any difficulty in hearing, even if it is temporary. Don't think that because the buzzing goes away, or you seem to be able to hear normally again, that everything is OK.
Whether or not you have experienced hearing loss, choosing the right Toronto hearing clinic is not necessarily as easy as it may seem.
Sensorineural hearing loss results when there is damage to the cochlea (inner ear) or to the cochlear nerve that leads from the inner ear to the brain. This form of hearing loss is by far the most prevalent; it is attributed to roughly 90% of all such diagnoses and is responsible for more than 20% of the hearing loss in people over 65 years of age.
Some common reasons or origins for sensorineural hearing loss are:
Location: While you're probably willing to travel a bit to get good care, if you live in Toronto, it would be helpful not to have to go out of your way to find a good clinic.
Certified Professionals: If you visit a clinic, don't be afraid to ask about the certifications and experience of the people who will treat you. Look for certified hearing instrument specialists who are members of a recognized professional association – if you really want to be sure, contact the association to ask about the specialist.
Facilities & Technologies: Hearing aids and assistive devices feature leading edge technologies that are constantly improving. Choose a hearing clinic that offers the latest hearing instrument technologies in a well-equipped, up-to-date facility.
Personal Touch: Of course you should visit a clinic before making your decision. While you are there, try to get a sense of how the specialists treat their customers, because that's how they will treat you.
If you're looking for the best hearing clinic in Toronto, you owe it to yourself to talk to the professionals at Bravo Hearing Centre.
Our award-winning hearing specialists are committed to providing professional insight and services that will make a difference for your and for those with whom you interact on a daily basis.
Thorough hearing tests to assess your present situation
Knowledgeable breakdown of your test results and treatment recommendations
A wide selection of assistive listening devices such as hearing aids, personal FM systems, and portable amplifiers for your satisfaction and comfort
Call Bravo Hearing Centre at 416-207-9711 or contact us today to arrange a consultation.
Also Read: